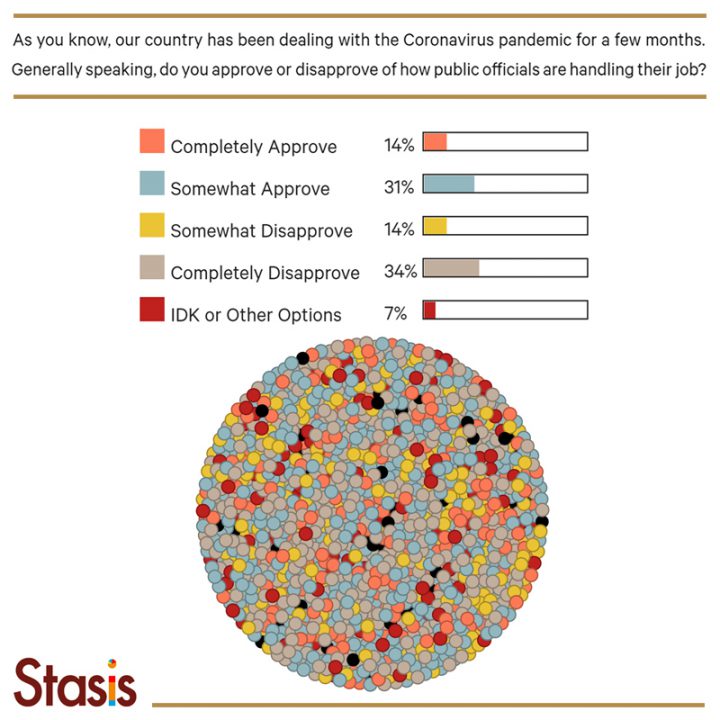 Iranians are Dissatisfied with the Government's Response to Coronavirus
The survey, conducted by Stasis on October 2020, indicates that nearly half of Iranians are dissatisfied with how the government has responded to the spread of the novel coronavirus (forty-eight percent).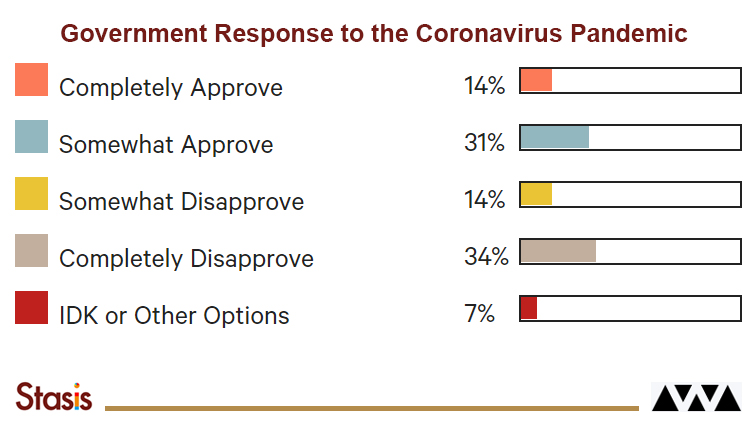 The poll also found that seventy-two percent of Iranians believe that the country should go into quarantine because of this crisis.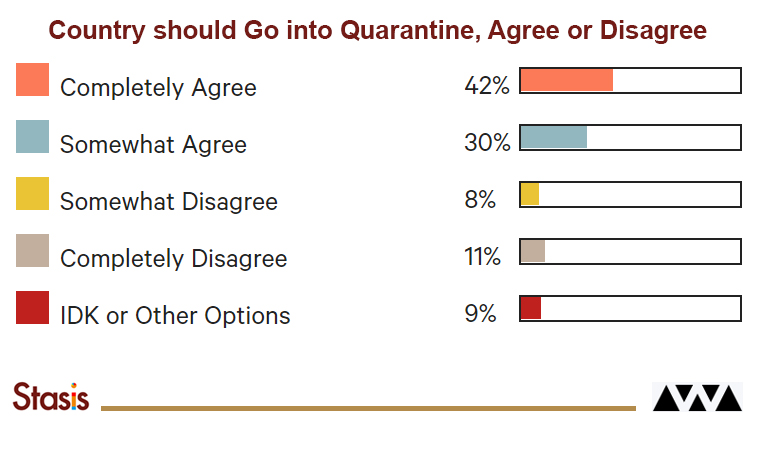 The results of this poll have been interactively visualized in this link. For the full report (including methodology) click here.