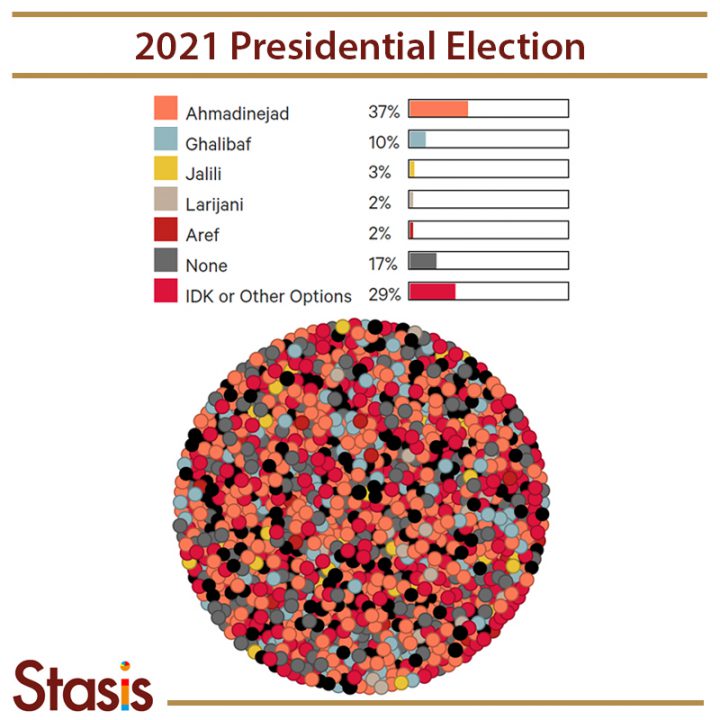 Ahmadinejad is a Front runner in Iran's 2021 Presidential Elections
Mahmoud Ahmadinejad is a front runner in Iran's next presidential election. Thirty-seven percent of the respondents in the latest Stasis poll say that they will vote for Ahmadinejad, followed by Ghalibaf (the current speaker of the Majlis, 10%), Jalili (the former national security adviser, 3%), Larijani (the former speaker of the Majlis, 2%), and Aref (the Majlis minority leader between 2016 and 2020, 2%).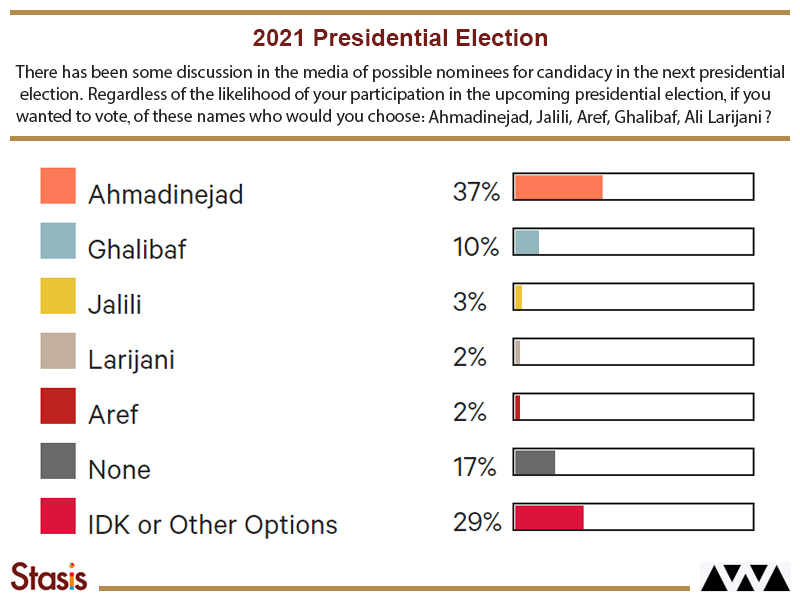 The poll, conducted in October 2020 by Stasis, also found that Mahmoud Ahmadinejad is the most favorable political figure in Iran among a list of politicians including heads of three branches of the government, former presidents, potential candidates in the next presidential election, and the current foreign minister. Sixty-four percent of Iranians "very much" or "to an extent" like him.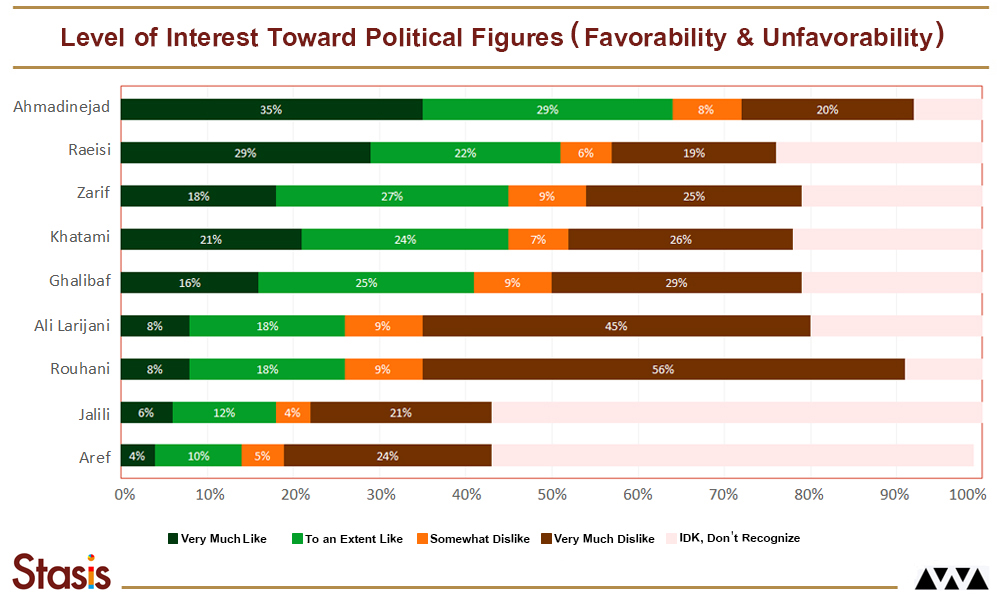 The results of this poll indicate an overall disapproval of Rouhani's presidency. Only 25% of respondents approve of his job, where 64% disapprove his job as a president.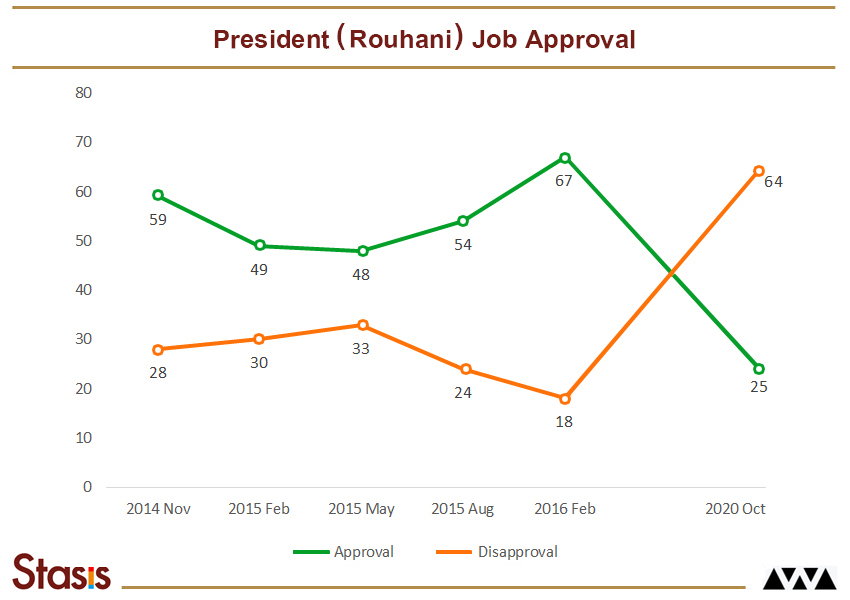 To view the results of this poll in an interactive map, click the link. Full Report (including methodology) is here.